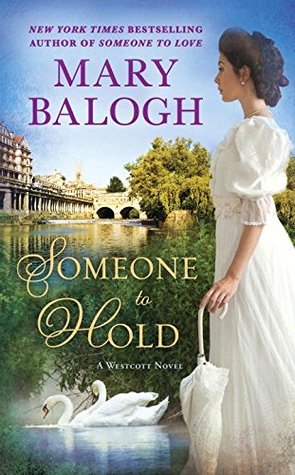 Publication Date: February 7th 2017 by Jove Books
About the book:
Humphrey Wescott, Earl of Riverdale, has died, leaving behind a fortune and a scandalous secret that will forever alter the lives of his family—sending one daughter on a journey of self-discovery...

With her parents' marriage declared bigamous, Camille Westcott is now illegitimate and without a title. Looking to eschew the trappings of her old life, she leaves London to teach at the Bath orphanage where her newly discovered half-sister lived. But even as she settles in, she must sit for a portrait commissioned by her grandmother and endure an artist who riles her every nerve.

An art teacher at the orphanage that was once his home, Joel Cunningham has been hired to paint the portrait of the haughty new teacher. But as Camille poses for Joel, their mutual contempt soon turns to desire. And it is only the bond between them that will allow them to weather the rough storm that lies ahead...
Camille Westcott's life as she knew it changed in one afternoon. The Earl of Riverdale, her father didn't legally marry her mother, couldn't have because he was already married to another woman, making Camille and her siblings bastards in the process. In one afternoon, Camille is stripped of her title, house and fortune. As if that were not bad enough her fiancé, Viscount Uxbury, broke things off once he found out. Yet, we soon find out that all this may have been the best tragedy to befall Camille. Not that she realizes it right away.
For Camille, a girl striving for her father's approval and love meant being the perfect lady. Things like passion and romantic love never factored in that future. When the truth of her life becomes apparent Camille struggles with her identity. Who is she without her title and the future she clung to? Camille moves to Bath with her Grandmother and sister, and attempts to figure that out, all the while coping with the blow of her father's treachery and fiancé's rejection. She applies for a teaching job at the orphanage, Anna, her half sister and the true heir to her father's fortune was raised and taught at. There is where she meets Joel, the somewhat shabby, disheveled and very male art teacher. Joel stirs up feelings she never considered before!
Camille was a stiff, entitled snob in the last book, spurning Anna's attempts to make things right and fair for all of the Earl of Riverdale's children, even though she had no obligation to do so. Anna was the one who grew up in an orphanage even though she was truly a lady. The late Earl injured all his children by his deception, but Camille was too proud to take Anna's kindness. Seeing her character growth from the effect the children of the orphanage had on her, to the pride that comes from making your own way, and then feeling and falling in love was very moving! Camille took to heart the lessons life forced her to learn. Her previously controlled and well-ordered life went out the window and her heart began to thaw.
Joel and Camille's relationship started out antagonistic, but some of my favorite romances start out that way. I loved the push and pull, and then their fumbling about as they're drawn together!
Someone to Hold
was so very enchanting! Mary Balogh's writing was insightful, and beautiful! She really got to the heart of her characters, so many layers and feelings! I felt their emotions and was a little overwhelmed to the point of tears, both happy and sad, several times. I can't wait for the next story in Westcott series! Alexander's story is next.
4.5 Suns
Connect with Mary Balogh:
Jove Books has kindly provided a Paperback Copy of Someone to Hold by Mary Balogh to one Waves of Fiction follower. The giveaway is open to US and CA Residents only. Fill out the rafflecopter for a chance to win. Good luck!
a Rafflecopter giveaway