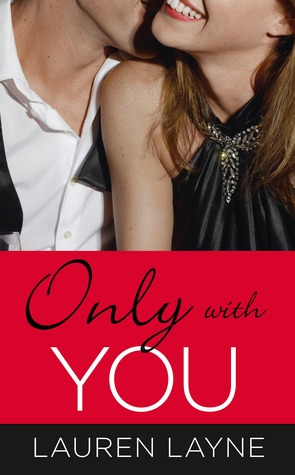 Publication Date: July 29th 2014 by Forever
About the book:
Love is the Biggest Gamble of All . . .

Cocktail waitress Sophie Dalton doesn't exactly have a life plan. She's perfectly happy being everyone's favorite party girl. But when a Las Vegas bachelorette party goes awry and an uptight businessman mistakes Sophie for a prostitute . . . well, Sophie wonders if it's time to reevaluate her priorities. Swearing off her thigh-high boots for good, Sophie slinks back home with damaged pride-and a jackpot of a hangover.

Yet what happens in Vegas doesn't always stay there. On a trip to Seattle to open a new office, Grayson Wyatt meets his latest employee-who turns out to be the same woman he recently called a hooker. Wealthy and gorgeous, Gray is a man used to getting what he wants. And it doesn't take long to figure out that smart, sassy, sexy Sophie is everything he's been looking for. As their late nights at the office turn into hot morning-afters, they realize their Vegas misunderstanding may lead to the real thing . . .
My Thoughts:
I'm a big fan of Lauren Layne. She excels at writing fun, flirty romances with clever banter, humor, and plenty of steam! Only With You was an antagonistic romance with plenty of sexual tension and build up, a romance between two complete opposites.
Sophie and Gray meet in Las Vegas when she's on her way dressed up in costume for a bachelorette party. She's dressed very trashy and provocative, and Gray mistakes her for a hooker, treating her with condescension and judgment. There is a reason for Gray's strong reaction, but still I wanted to knee him in balls for poor Sophie's sake. The interaction left Sophie so utterly humiliated, she comes back home to Seattle and sets out to change her life. She starts by quitting her bartending job without another lined up. Not the brightest move, but hey, no one's perfect.
Sophie thought she'd never have to lay eyes on the cold-hearted and arrogant Gray until he shows up at her family's Sunday dinner as her perfect sister, Brynn's date. Both are completely horrified but what's worse is when the news gets out that Sophie quit her job she somehow gets roped into working for Gray as his new personal assistant. Can anyone say: awkward?!!
Can't say I was thrilled with Gray dating Sophie's sister, but thankfully Brynn and Gray had lukewarm chemistry and a relationship more suited to a brother and sister rather than lovers. Still, I wish the whole thing dissolved a little quicker and that Gray wasn't still considering Brynn just because she looked good on paper.
Only With You was a little different from Lauren Layne's other stories I've read. Gray and Sophies's relationship was more adversarial than the others, in my opinion. Gray was a tough nut to crack for most of the book with only miniscule hints of vulnerability peeking through at times. I have to give it to Sophie, she had a lot more self-control and understanding than I would have. I think I would've told Gray to go get stuffed very early on. I guess she did do just that on many occasions with snarky and well placed digs, but still she seemed very tolerant of him. Sophie was just so sweet, outgoing and charming; everything Gray has come to distrust because of a past love gone wrong. I do have to admit I'd be a little more guarded after what happened, too. He had put his heart on the line, got it ripped out and handed back to him. He wasn't as cold and closed off until he got burned.
Sophie and Gray danced around their physical attraction for so long I just wanted to scream "just flipping kiss her already!" Time and time Sophie put herself out there only to be disappointed. But slowly, somehow Sophie is able to see through Gray's cold exterior and break through a little. I felt terrible at times for Sophie and admired how she could pick herself back up and resolve not to let Gray affect her positive outlook.
As I said, I'm a huge fan of Lauren Layne. Her romances always make me laugh, swoon and smile. Only With You was not my favorite of her stories but it was still an enjoyable read.