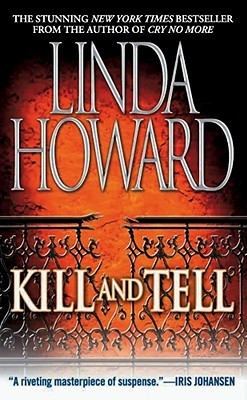 Publication Date: January 1st 1998 by Pocket Books
About the book:
Still reeling from her mother's recent death, Karen Whitlaw is stunned when she receives a package containing a mysterious notebook from the father she has barely seen since his return from the Viet Nam War over twenty years ago. Unwilling to deal with her overwhelming emotions, Karen packs the notebook away, putting it - and her father - out of her mind, until she receives a shocking phone call. Her father has been murdered on the gritty streets of New Orleans.

Homicide detective Marc Chastain considers the murder nothing more than street violence against a homeless man, and Karen accepts his judgment - at first. But she changes her mind when her home is burglarized and "accidents" begin to happen. All at once, she faces a chilling realization: whoever killed her father is now after her. Desperate for answers, Karen retrieves the only thing that links her to her father - the notebook he had sent months before. Inside its worn pages, she makes an unsettling discovery: her father had been a sniper in Vietnam and the notebook contains a detailed account of each one of his kills.

Now running for her life, Karen entrusts the book and its secrets to Marc Chastain. Together they unravel a disturbing story of politics, power, and murder - and face a killer who will stop at nothing to get his hands on the kill book....
Oh, Kill and Tell was sooo good! Wickedly sexy, with just the right amount of action, danger, and mystery.
Karen's estranged father is murdered in New Orleans not long after the death of her beloved mother and her emotions are in turmoil. From meeting the very male (yum!) and a little hostile Detective Marc Chastain, to having attempts on her life, Karen's life is turned upside down! Marc is a little gruff with Karen when his mistakes her demeanor for cold heartlessness, but he soon realizes just how close Karen is to falling apart. Finding out her history and the passionate woman underneath stirs up a powerful attraction combined with an intense possessiveness he's never felt before. When danger strikes, Marc's main objective is to keep Karen safe all the while convincing her that they're meant to be.
Marc Chastain was every girls dream! Handsome, protective, and considerate. His Southern manners and care were a definite draw and the accent…well, I just melt over a Southern drawl! So very seductive! I love Linda Howard's take on an alpha men!
He was the most considerate man she'd ever met, and the hell of it was he was so damn alpha. She hadn't known the two qualities could blend together so wonderfully.
I adored Karen as well. Even though she was going through so much turmoil, she kept a level head, and I felt her pain of loss acutely. She deserved a man like Marc!
As for the romance, oh boy! Sultry hot New Orleans nights were the perfect setting for this sizzling love affair! Chapter Nine was so utterly and fantastically HOT!! Linda Howard expertly lays a foundation of sexual tension and her writing is just so beautifully sensual!
The mystery and suspense portion of the story was exciting, too! I devoured the story! It really says a lot that this story has a rating of 3.94 stars on Goodreads eighteen years after publication. Also, I must thank
Eva @All Books Considered
for the recommendation! I plan on listening to
All The Queen's Men
, the next in the series, very soon!
As for the narration, Natalie Ross is perfection! Her Southern accents aren't over the top, but still exude that sexiness that comes with a Southern drawl. Her male voices are very well done. Ms. Ross enhances any story she narrates!
5 Suns